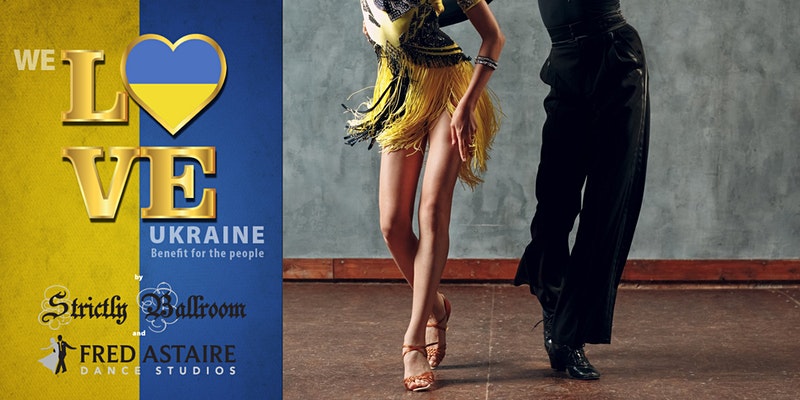 Professional Video (Including DVR) of the March 2022 Love for Ukraine Dance Gala
High-quality video donated by Dance Perfect!
Couldn't get tickets?
Show support for Ukraine!
See awesome dancing!
Watch the show again for up to a year!
About this Event
As our hearts go out to Ukrainian citizens, we invite you to join us for an extraordinary evening with some of the world's finest ballroom dancers, including Sasha Altukhov and Cheyenne Murrillo!
Every penny of your donation goes directly to help refugees fleeing Ukraine in three ways:
EMERGENCY SUPPLIES including food, clothing, diapers, and medicine.
TEMPORARY HOUSING
REFUGEE CENTER NEEDS including mattresses, bedding, and supplies.
This campaign is in partnership with the DoTERRA Healing Hands Cumorah Academy fundraiser. DoTERRA has pledged to triple donations up to $200,000. Join us as we #EngageInGood.
Buy the Video Stream
Now you can watch the March 2022 Love for Ukraine Dance Gala from anywhere and even go back and watch it again and again. Proceeds go to benefit those in Ukraine currently gripped by war.
Support Ukraine and watch great dancing for only $10!
*Each Login limited to 1 device
In order to purchase, you must have a Register4Comps.com account (free!)
Please login, or create an account and then log in